Laser Cutter
Precise cutting with the laser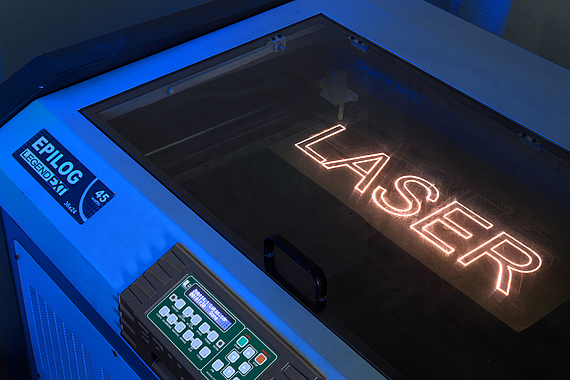 Two laser cutters are available to students in the Faculty of Architecture and Landscape. With these machines, precise cutting and engraving work can be carried out on various materials.
All current information, such as opening hours, descriptions of the order process, a list of materials that can be processed, and much more, can be found on the official INFO website of the Lasercutter (http://go.lu-h.de/laser).
The Lasercutter's Hiwi team can be reached at lasercutter@archland.uni-hannover.de.