Equal Opportunities and Educational Fairness
The decentralised Equal Opportunities Team at the Faculty of Architecture and Landscape Sciences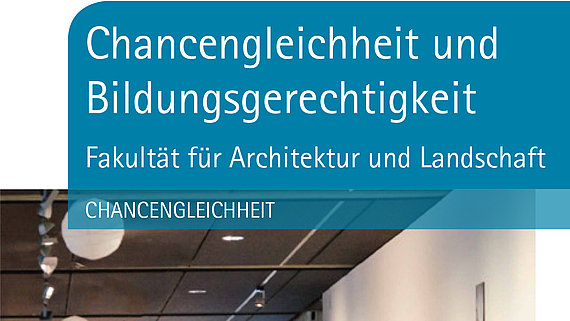 Equal Opportunities mean: Women, men and people in different family situations have equal chances. It also means supporting and recognizing their talents and special abilities.


Equality concerns everyone!

For any inquiries regarding questions of equal opportunities in the Faculty of Architecture and Landscape Science, get in touch with the decentralized Equal Opportunities Officers listed below as first contact persons. They will assist you in managing individual problems, support you in case of difficult circumstances and situations of conflict. This makes it possible to discuss any problems that arise in higher-level faculty and university committees.