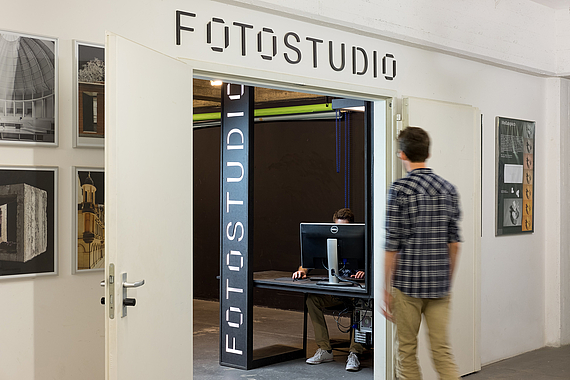 The photostudio is available to students during opening hours for model photography.
The photostudio is located in the basement of the faculty building at Herrenhäuser Str. 8, directly opposite the model building workshop.
Opening hours
Opening hours during the lecture period are posted on the door of the photo studio.
Enquiry by mail to fotostudio@archland.uni-hannover.de
For appointments outside the opening hours please contact us 5 days in advance:
fotostudio@archland.uni-hannover.de or visit us during the opening hours.

Please always state the estimated duration of the appointment or the number of models when making inquiries.
Equipment

Different backgrounds
Various lighting options
Tripods
reflectors
PC with graphics software to control the images
Consulting on image processing with Photoshop, Lightroom and InDesign

There is no photo studio camera! The students should learn to work with their own camera. The Fotostudio team will be happy to assist them.