Cutting Plotter
milling, cutting, drawing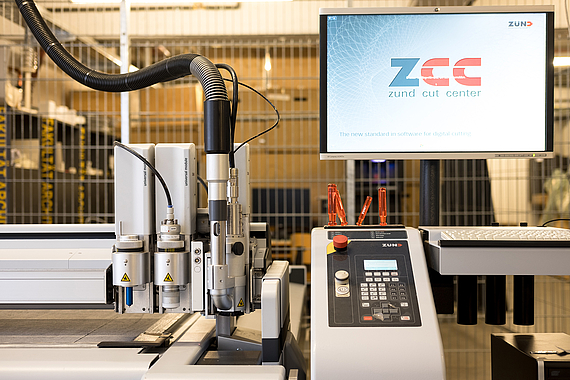 In the faculty a cutting plotter of the company ZÜND (type M-1600) is available for students. This machine can be used to process a wide variety of materials.
The cutting plotter room is located in the basement of building 4201 (Herrenhäuser Str. 8) / wing D opposite the model building workshop.
Opening hours
Monday through Friday
10:00 to 11:30

In the event of last-minute changes to opening hours, please refer to the notices on the door.