Landscape Architecture and Environmental Planning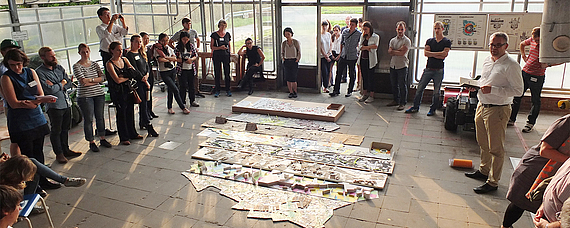 How can we design our landscapes, gardens, parks and open spaces to meet the diverse needs of people, animals and plants? - This question is at the heart of the broad-based study of landscape architecture and environmental planning.
It is about open spaces on both a small and a large scale: from gardens to national parks, from riverside promenades to floodplains. Open spaces fulfil many functions: They are habitats for people, animals and plants, places for meeting, exercise, recreation, areas for food and energy production, flood retention and carbon storage.
The degree programme therefore combines different perspectives and disciplines: ecology and design, functionality and aesthetics, an eye for the big picture as well as for details. The courses offered include natural science, design and technical subjects, e.g. landscape and regional planning, design, ecology and nature conservation, plant ecology, sociology, open space policy, garden monument preservation or vegetation technology.
In addition to lectures, seminars and excursions, the focus of teaching is on practical study projects: Complex planning problems are intensively supervised in small groups using concrete examples.
A prerequisite for the degree programme is a broad interest: Curiosity about places, people, animals, plants and interrelationships in space, the desire to tackle challenges and change spaces, creativity and spatial-analytical thinking as well as an inclination to present ideas visually and to engage in exchange with people.
Information about the study programme
Contact Persons
The programme coordinators are there to help you with advice and assistance in planning and designing your studies.
Dipl.-Ing. Sonja Nollenberg
Programme Coordinator
Landscape
Address
Herrenhäuser Str. 2a
30419 Hannover
Dipl.-Ing. Sonja Nollenberg
Programme Coordinator
Landscape
Susana Dänzer Barbosa, M.A.
Programme Coordinator